Renée Legrand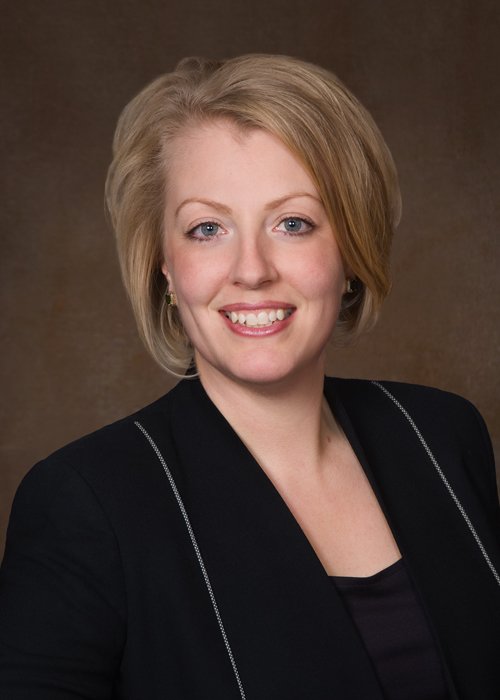 Funeral Service Professional
Toll Free Phone: 1-888-614-8016

Office Phone: 306-522-3232

Fax: 306-757-8016

Renee's compassionate nature, positive attitude and bubbly sense of humour have made her a highly valued addition to the Speers team.
Born and raised in Regina, Renée started thinking about working in funeral service when she was still in Grade 11. Upon completing her first year of university, she decided to test the waters and began working part-time at Helmsing Funeral Home in Regina. After just four months, Renée was offered an opportunity to apprentice with Helmsing and became fully licensed in 1999 through the Saskatchewan Funeral Service Association Education Program.
From 1996 to 2002, Renée worked at Helmsing and Lee Funeral Home, both in Regina; River Park Memorial Chapel in Prince Albert; and, Regina Funeral Home in Regina. Renée likes to say she 'retired' from funeral service in 2003 to try her hand at other work. Then in November 2011, Speers Funeral Chapel in Regina enticed her to come out of retirement. Renée is a positive addition to the Speers' family, bringing with her years of past experience and a youthful outlook on many ideas and practices.
Renée married Brian Kelly, a talented musician, on February 13, 2010. Together they enjoy mini vacations on their four day weekends, house and yard projects and love to spend time with family. In Renée's spare time, she enjoys cooking, being a Mary Kay Consultant, being a member of Holy Trinity R.C. Church and volunteering for the Children's Liturgy Program and Finance Committee. Renée also volunteer's for the Look Good Feel Better Program, a free nationwide program helping women with appearance-related side effects of cancer treatment.
Renée can be reached by email at rlegrand@speersfuneralchapel.com or by calling Speers at 306-522-3232.