Mobile Inscription Service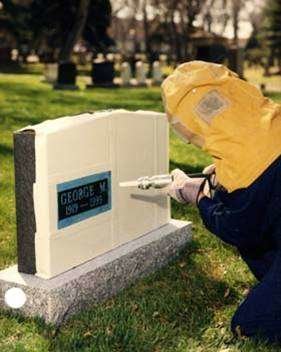 Names, dates and even new artwork can be added to most existing monuments without removing it from the cemetery. This affordable service is available regardless of who supplied the original monument and can be provided in any cemetery in western Canada.

Some restrictions apply, to learn more about our Mobile Inscription Service, we invite you to follow the links below:

For more information, please contact us.